I was chatting with Kelly earlier this morning and the news is....
KELLY IS A COFFEE DRINKER NOW!
Yes, even though she wrote that historic note that is on my fridge that says "I will never drink or enjoy coffee...Kelly Wray."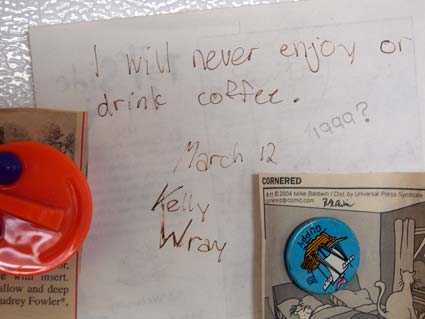 That is all I have for an update.
Oh, and she doesn't put sugar in it but she adds milk. And sometimes enjoys those hideous perfume coffees (like Rolo and Coffee Crisp which I think are worse than adding sugar!)
Next?