I closed my cottage today and then went to Glen Orchard to see how things were. The water is high and the floating dock was not even touch the shore (Dad said he had pulled it up even more so the water is even higher!) here's a pic of what I saw -- notice the end of the canoe is even in the water: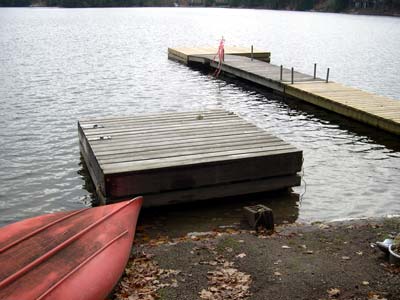 So tied off the dock as best I could...couldn't move it too far onto shore cuz there ain't much shore. And then I had to get the canoe out of the water...it's a heavy beast so I couldn't move it up to the cottage alone. if you click on the picture below, you can see a movie of how I moved it up but I'm not comfortable with how it's sitting: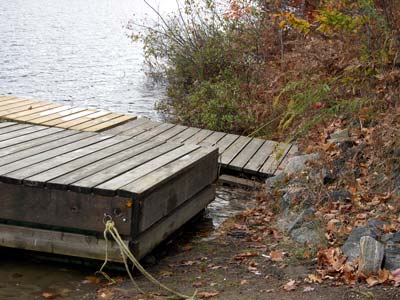 Anyway, I did my best. They had 3 mice, I had 2 and a rogue paw in a runaway trap!