The snow's pretty much gone at the cottage but the driveway is gross where it was used all winter. Our driveway alone is fine, it's just this entrance area. I think this was a truck belonging to the people doing work on one of the cottages.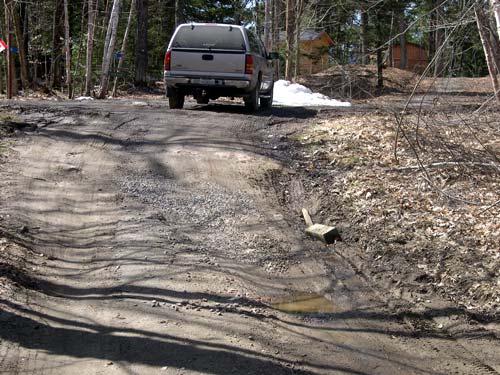 Why I didn't try to park up here: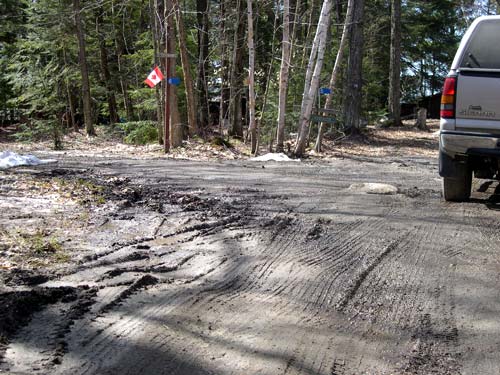 After this spot, our driveway was dry as a bone..well, with leaves all around: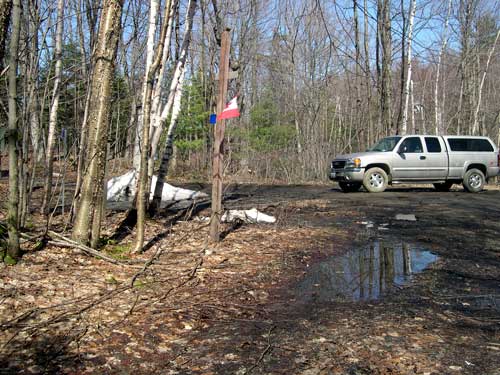 This seemed to be the last of the snow...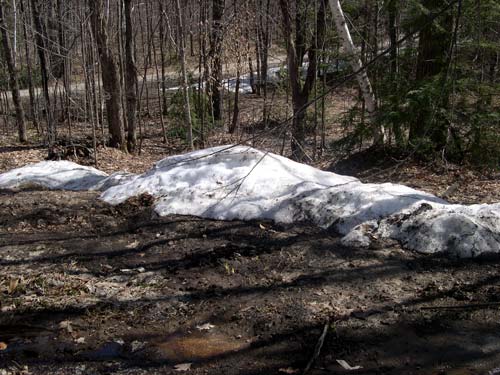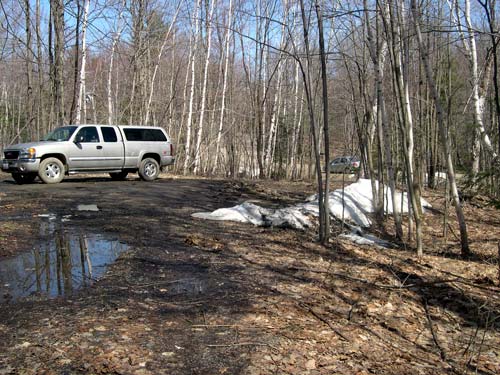 The floating dock is still doing fine...I know Howard was worried..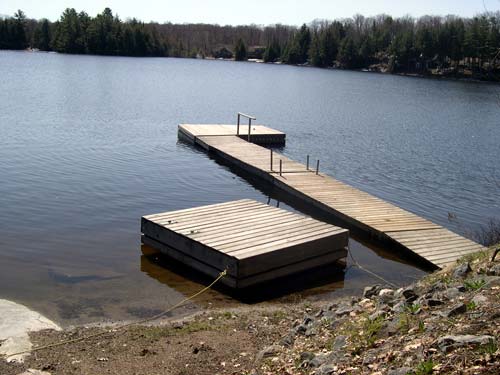 That is all.