No bears yet, but they've been seen around other lakes. When this last bag of seeds runs out, that's it!
Some lovely gold and purple finches have been hanging out:
And the other day there must have been a big fly hatch in the lake because these swallows were dancing on the surface all day!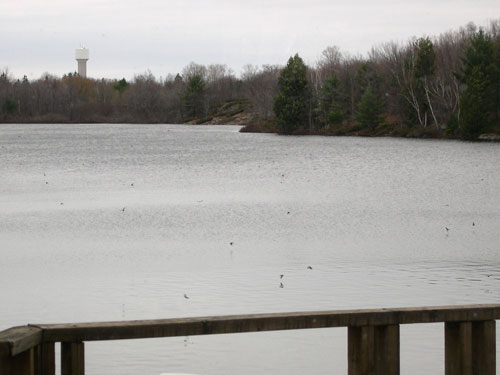 If you want to see a little movie of them, I put it here:
It's a 2Meg file so it takes a little while to load.